Well, to my surprise there wasn't a Farmgirl Sisterhood Chapter in Nova Scotia when I went looking for likeminded ladies. Not that there isn't a bajillion creative goddesses out there but c'mon! Even PEI has two Chapters!! So I decided to take the proverbial bull by the horns and start one here in Halifax. I was tempted to wait because I'm in the middle of a giant life-altering (for me) move and since I'm moving out to the country I was tempted to wait until I was settled there. Pshyeah right. Nah. Too many cool things to do or at least
plan
while I pack up my house.
So unless the group changes the name at a later date the name of the Chapter is Hedge Herb & Hobbies Halifax in honor of the title of my home which I sanction
The Hedge
. The rest of the name hints at the variety of creative hijinks I'm sure will ensue. My own specialty includes Herbalism and Wildcrafting Herbs but I dabble in every craft I can get my hands on; Knitting, Rug Hooking, Sewing, Writing, Folklore/Spellcrafting, Decoupage, Scrapbooking . . . you name it I'll try it.
I don't have a farm per se, but I do have the farmgirl spirit which if you are familiar with Mary Jane Butters philosophy, "We are Sisters — a sisterhood of
farmgirls
. We're country, we're city, and every texture and stripe in between. It's not at all about where we live, but how we live." Check out the website here:
http://maryjanesfarm.org/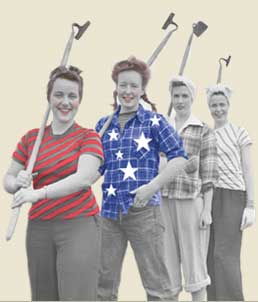 When I get settled in September I will host the first meeting. Unless I get inundated with interested parties and then we'll have to find a venue to hang. I've already got my first project in mind. But don't worry there's a whole slew of project ideas. Like these ones I've got on the HH&HH Pinterest Board:
http://pinterest.com/havran/hedge-herb-hobbies-halifax/
If your interested in sharing your ideas and talents with others, having a laugh or two, and eating delectable treats contact the Chapter through the following website and hopefully I'll see you soon:
http://www.maryjanesfarm.org/Chapters/ContactUs.asp?ChapterID=2411